There is a new kid on the block! Kiran has joined the Project Why team as English teacher. Her first assignment: Okhla! I could not resist going to see her on the second day of her teaching and was amazed to see how comfortable she was. Was this the tiny baby I had held in my arms when she was 2 days old and Project Why was in its infancy? We did not have digital cameras then so I have no pictures of the early years. Just memories. The earliest picture I could ferret out of the two of us is the one below and next to it one that was clicked yesterday. We have come a long way Kiran and I.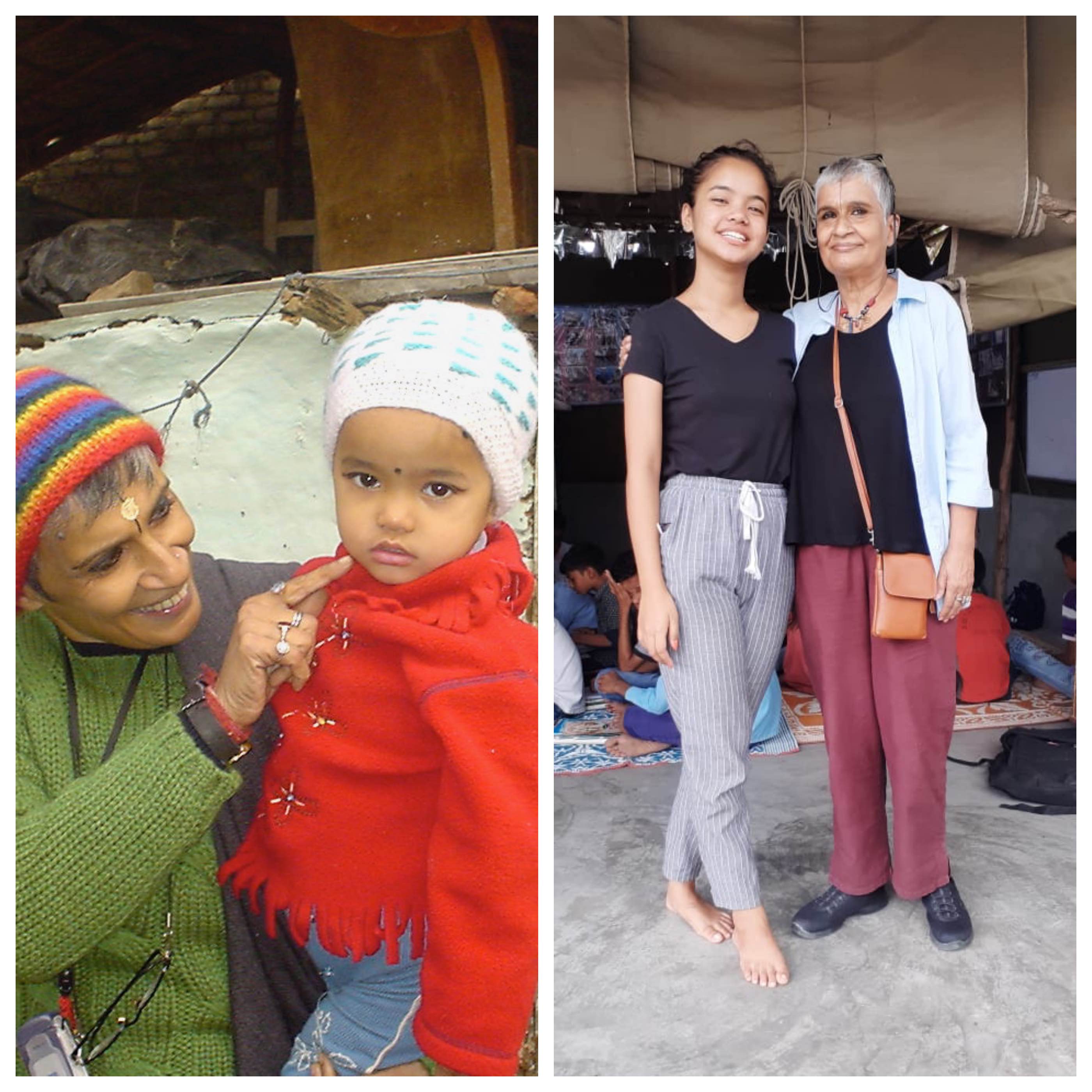 Kiran just completed her class XII. Sadly she could not get the outrageous percentile needed for admission in Delhi University and none of us can afford the fees of a private university. So she decided to do her English Honours from the Open University and join Project Why as an English teacher as her English is impeccable. Kiran had volunteered at the Yamuna centre while waiting for her results and everyone has been impressed by her maturity and commitment.
Yesterday seeing her in class I knew we had all made the right decision. She is to the manor born. In spite of her young age she commanded respect from her students and had their undivided attention. I was really impressed. I know that this experience will go a long way in crafting her morrows.
I felt very emotional and even teared up. It was as if we had come full circle. Here was a girl born virtually when Project Why began, teaching secondary children English. I wonder what life would have been for her had Project Why not existed. It is in moments like these that I feel very proud and blessed. I remember telling a detractor when it all began that if I changed just one life it would all be worth it and here I was witnessing yet another changed life. I have stopped counting.
Kiran is a a real ray of sunshine and will shine wherever she goes. Wise beyond her years, she is someone I love and admire. That she is born on the same day as Kamala my mother makes our bond even deeper. God bless her.