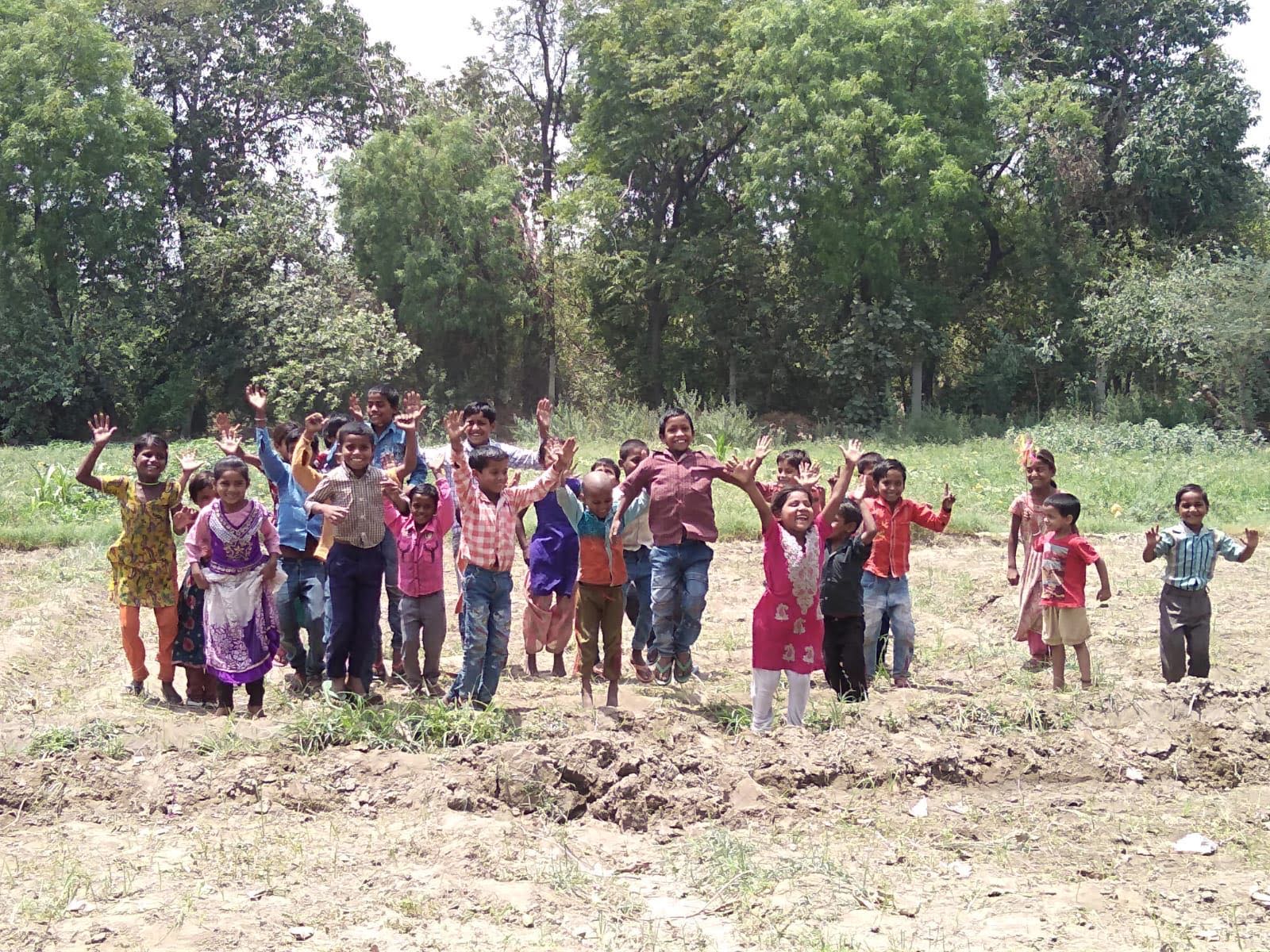 YAMUNA
In early April 2015, Project WHY came to know of some children living, a stone's throw away from its women centre at Khader. The Yamuna Centre was set up in an abandoned cowshed and under tees on the banks of the river and caters tor children of agricultural workers who cultivate vegetables on tracts of land owned by landlords. These children, are invisible and don't go to any mainstream government school.
The children are being provided with age appropriate education with a view to mainstream them through the Open School. The children are given an all-round education with proper assessment as well as a range of co-curricular activities.
The centre runs full day from 9 am to 4 pm. The mornings are earmarked for academics and the afternoon for co curricular activities. The centre even  has a 'tiny' computer centre with two laptops !
A hot nutritious lunch is provided to the children courtesy Azure Hospitality!
PRIMARY PROJECT
NUMBER OF CHILDREN: 76
boys 43 ; girls 33
As most of the children fo the Yamuna Centre had never been to school we needed to create the right learning space in age age appropriate environment. The younger children are taught in the 'primary' section and moved to their 'class' according to their performance.
As the children do not go to school, Project why is their school and we try to make it a fun and happy space with a host of co curricular activities ranging from games to painting and dancing!
SECONDARY PROJECT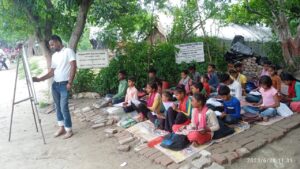 Number of children: 21
boys 11 ; girls 13
As the children made up for lost time and caught up with their studies we were amazed to see that in no time the need of a secondary section emerged. The Yamuna Centre has its 'secondary' section and  six students are now ready to sit for their class X Boards. The dedication and motivation of these children is nothing short of amazing.
We even have a computer section with two laptops to the delight of all the children.
NUTRITION
PROJECT COST: Courtesy Azure Hospitality
A hot nutritious lunch is provided every day to the Yamuna children and staff by Kabir Suri of Azure Hospitality. Many of these children had never eaten pulses or beans earlier as their meals consisted of vegetables that were left unsold. Lunchtime at the Yamuna Centre is definitely and experienced to be shared!