Adopt A Teacher
Empowering Teacher to Educate the future generations and curb dropouts.
Teachers matter. Every day, in schools, in early learning crèches or educational centers, they do amazing things. Teachers are more than imparting knowledge. They create a safe environment for learning, impart life skills, mentor and become role models. They inspire children to continue their learning process and improve their learning outcomes.  
[I made progress] because without joining the Project WHY I think I could not speak as much English as I am speaking now.
                                        (Govindpuri Education centre student, 13)
'Teachers in our school only explain once. They were sometime rude and teach less. Teacher in Project WHY explain until we understand. They were polite and teach us easy method.'    
                                        (Okhla Education center student, 14)
At Project WHY, our greatest assets are our teachers. At the very beginning we consciously hired teachers from the community where we worked. Through our 20 years of work, we've seen how great teachers can transform the lives of their students and their wider communities for the better. That's why, together, we can work to empower them, raise their status to raise standards of educational support for our underprivileged children.
At Project WHY, there are 41 teachers across 5 educational centers in Delhi. By adopting a teacher, you enable a good teacher to reach out to 50 underprivileged children that need educational support to complete their schooling years. Without good teachers, this is not possible.  By Adopting-a-Teacher Campaign you ensure that every child, no matter what their background, gets a good education by having access to a good teacher.
Help support our initiative by adopting one of our teachers for as little as INR 10,000 rupees a month (USD 145 or euros 130).
We urge you to adopt a teacher as an individual, or a group of friends.  It's easy. Click on the "Donate" tab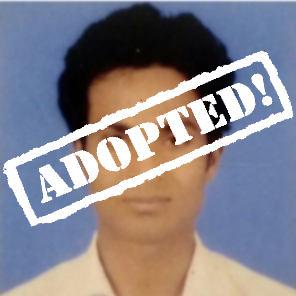 Dilip Kumar
Dilip Kumar joined Project WHY in 2018. His family originally belongs to Uttar Pradesh. His father came to Delhi to earn a better living. His father is daily wage worker in a private company and mother is housewife.
While growing up, their financial situation at home was not stable. However, that did not stop Dilip to continue his pursuit to complete his education in Delhi. To pay his school fees he started taking tuitions for children who needed support.
Despite the financial struggle, Dilip completed his graduation in Bachelor of Arts in History with Honors from University of Delhi. He also completed his Masters in History (honour) from Indira Gandhi national Open University. He completed his B.ED from Maharishi Dayanand university of Haryana.   And is currently preparing for M.ED.
Before joining Project WHY, he worked in Sewarth Foundation as a teacher for 2years. After which it closed due to lack of funding. "To keep my financial situation afloat, I started taking tuition at his home for children in classes 8th to 12th".
He got to know about Project WHY from his friend Vijay, our computer teacher at Okhla. In Project WHY he started teaching to 8th standard but now he teaches till 12th standard students.
"I came to identify with Project WHY's vision of support underprivileged children's education". I like teaching at Project WHY Okhla, the purpose is greater and challenging than just teaching."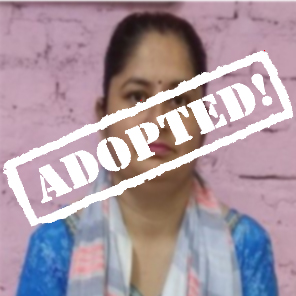 Dimple Kainth
Sometimes all you need is a second chance because time wasn't ready for the first one. The second chance came in the form of Project WHY!!
Dimple Kainth is our resource person at the Okhla educational center since January 2016.
Her parents belong to Punjab- her father was a tailor and mother was a house wife. They came to Delhi to earn a better living. Dimple has five siblings. Her parents were all for education and enrolled their children in the nearby government school. While Dimple was in class 9 (in 1991) she started tuition classes for children in junior classes to earn extra income. This way she was able to pay her school fees. In 1995, Dimple completed her schooling.
She got married in April 1996 while she was doing her first year of Bachelors in Arts.  "Teaching was a skill that came to me easily. The children I taught while I was in high school, all did well in their school examinations. Taking that experience, I planned my career to become a teacher".
After marriage, Dimple could not continue her study as her in-laws did not allow her to go back to college. Life took over and she devoted her time to looking after her two children, her in-laws and home. In 2000, when her children started going to school, she had time on her hands. She again started tuition classes from home (after 4 years of marriage)
Her financial condition became weak as her husbands work was not doing too well. That propelled her to look for work outside her home. Through her friends she came to know about Project WHY. In 2016  she came to Okhla centre for an interview and was selected as a primary teacher at Project WHY.
"Second chances are rare in life. I am grateful to be given the opportunity to be a teacher at Project WHY. I have met and learnt from other teachers at Okhla." Dimple has become a captivating storyteller at our Okhla. Together with Sonia and Sophiya, teachers of primary classes, they regale the children with morale stories. Dimple's financial situation is slowly becoming stable.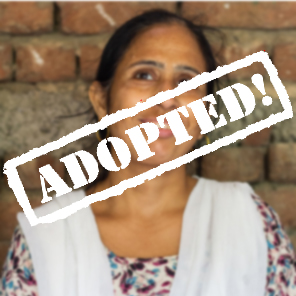 Geeta Devi
Geeta was born and brought up in Delhi. She got married at a very young age of 15 years. Currently, she lives in Madanpur Khadar with her husband. She has two sons – one is working as a Nurse and other is doing his Bachelors in Pharmacy.
Over the years, Geeta completed her Junior Basic Teaching (JBT) degree. "I have been passionate about teaching and have been looking for a teaching job but I was not successful in getting a teachers job."
In 2008, Geeta's family's financial condition was not very good and she need to find a job fast. Geeta came to know about Project WHY from one of the existing teachers at the Khader Centre who encouraged her to apply for a teachers position.
"I was skeptical at first, cause no one wanted to hire me as a teacher". Geeta applied for a teachers position and joined Project WHY in 2008. Initially, she joined as a teacher at our early education program – Crèche. As time passed, she gained confidence to teach the children at the Primary class level. Today, with 11 years' experience, she currently teaches the class 8 level students at our Khadar Center.
"I would never have been a teacher, if not for Project WHY. They believed in my passion, my abilities and made my dreams come true." After joining Project WHY, Geeta's could financial contribute to her family's expenses. "Project WHY is my sole earning avenue. Working here has given me both financial and mental satisfaction".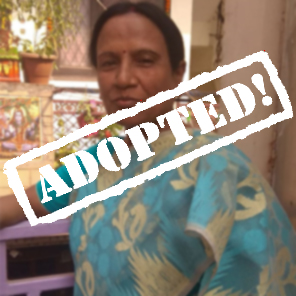 Shipra Chakravarty
"Being a single women in a metropolitan city of Delhi is hard, but I did not want to show I was weak"
 "Shipraji" as she is called, began teaching at the Project WHY in 2004. At the time, she was looking to restart her career after a series of unfortunate events in her personal life.
Shipra hails from a middle-class Bengali family. Her family came to Delhi looking for a better livelihood. She was born and raised in Delhi along with her siblings. She went to the local government school as well as completed her Bachelors in Arts from Sachdeva college in 1978. "I always wanted to be a teacher and prior to my marriage I worked as a teacher at the R.K Public school". In 1986, she got married, but it was unfortunately not meant to be. She tried staying with her husband and found work at the DAV School in 1988. However, after six months, she was replaced.
In 2003, she legally filed for divorce from her husband. Her family gave her a home in Giri Nagar. Thus, began Shipra's journey as a single woman trying to make ends meet. "Being a single woman in a metropolitan city like Delhi was hard", says Shipra, "the desire to teach again never left me".
"I was determined to prove that women are not weak and with drive , a person can change their life". Determined to find a job and not be a burden on her family, in 2003–04 Shipra began attending interviews regularly at various schools. She had 25 years of teaching experience as she had taught at the DAV school while living with her in-laws. With no vacancy at any school, in 2004 she happened to see a Project WHY signboard which inspired her to apply for a teaching position.
"Working at Project WHY, I began to regain my confidence". She began teaching the children at the Tilak Khand park. In the past 15 years she has grown with Project WHY. She identified with Project WHY's ideology of supporting the education needs of children and going wherever there were children to be taught – be it in parks or dump yards or within the Govindpuri Centre. "I would just teach, for me numbers did not matter – whether there were 15 students or just one, my classes go on".
Whatever the situation; she takes on the challenge with patience and dedication. She never says no. When we started the Kalka Mandir Center in 2017, Shipra took the challenge to teach the beggars children single handedly.
Shipraji is a self-starter and in her association with Project WHY she has been able to help both the children and resource persons alike. She has been a great mentor to new staff and volunteers and whenever our Centre's have undergone a change she has been at the forefront to handle the situation.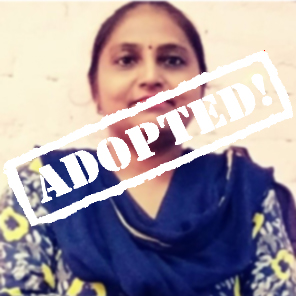 Sonia Goel
It's hard to fathom the magnitude of challenges that single mothers (widows, divorcees, separated or single parent by choice) face every day in India. Sonia is a single mother of a 11-year-old daughter. She lives with her parents in Kalkaji, Delhi and completed her graduation from Saheed Bhagat Singh College of Delhi University in 1994. 
"Being a single mother is tough. Society can be judgmental". To make ends meet she took up various jobs from being a receptionist to a typist at a small corporate company. Since her daughter was very small, she left the job and started a tiffin lunch distribution service from home. "My interest in this work was not 100 per cent. However, financially, it supported my family".
In 2011, Sonia got to know about Project WHY educational center from her friends in Kalkaji. She applied for a teacher's position and joined Project WHY Okhla educational center on August 2011 as a secondary teacher. She taught class 6 and 7.
"The Okhla educational center caters to industrial worker's children; who are often in need of educational support. I am proud to teach children who really need education support but cannot afford tuition due to their economically condition. As Project WHY centers are free, I get a lot of children, especially girl, who want support in their reading and writing."
Currently Sonia teaches class 8 students. "Project WHY provided me an avenue to financially take care of my daughter as well as be a productive member of my community."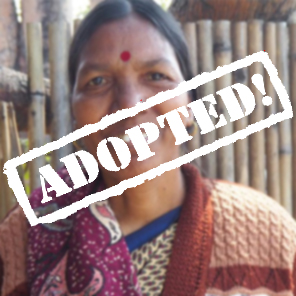 Sophiya Tirkey
Sophiya is one of our oldest staff members. She joined Project WHY in 2001 when we were still trying to answer the many WHY's of the community and looking for people who would give wings to our dreams. Sophiya had been involved in community work and seemed the ideal person to help us understand the needs of our beneficiaries. Despite her gentle demeanour, and her kind smile; she has an inner strength that seemed to emanate from her. She was keen to join our team and since then there was no looking back.
Sophiya joined as a primary teacher at the Giri Nager centre in 2001 and was loved by all our students. She has also stepped up whenever needed and was always eager to help. "Teaching at Project WHY for me was not just a "job". It became all about getting slum children into schools and supporting them so that they stay in school ".
In 2004, she told us about the plight of the children in the Okhla neighbourhood, where she resided. This was an industrial area with small cramped tenements tucked away between factories that spewed all kinds of venom. There were no schools in the vicinity, no parks for the children to play in and absentee parents that led to children being on their own and ready targets for lurking predators. "I wanted to start Project WHY in Okhla, where I lived".
She offered her home to begin the Okhla center as she felt that the initial ground work would help us gain the support of the community and even authorities. With the help of Pushpa, her close friend, she set out to find a suitable space as well as sought permission from the local administrative and political authorities.
After much searching a garbage dump was located along with the help of the community and Sophiya was confident that it could be transformed into a happy place for children. At first sight, a lot of us were not convinced…but how wrong we were.
"In no time, we opened our 'centre' with a couple of bamboo poles and a bright blue plastic sheet. With Pushpa by my side, we weathered every storm, bore every slander but never gave up." Today the Okhla Centre is a vibrant school where over 350 children are busy crafting their tomorrows. Sophiya is back to teaching her primary kids.
"I am happy working at Project WHY. They gave me an opportunity to not only be a teacher but also do something for my community". Over the years, we have come to admire her quiet but firm ways, even her occasional stubbornness which is so much part of who she is. She is a true visionary and has been a big part in creating what Project WHY is today.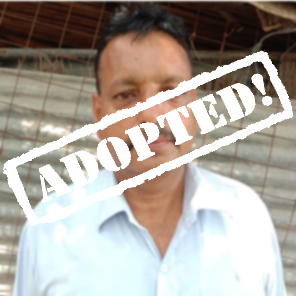 Surender Sawai
"Teaching and being with children reduced all my mental stress."
Surender's family originally belongs to U.P. He was born in Delhi. His father was a government teacher and his mother was a housewife. He has two brothers and one sister. He currently lives in Krishna Nagar, Delhi.
He completed his class 12 and started working as a water supplier/ distributer in a private establishment till 2012. However, after 2012 he lost his job as he had to take care of his ill father and was unable to go for his work regularly. This brought enormous financial difficulties, as he was the sole earning member. "Losing one's job, in your late 50's, brought a lot of mental stress to me and my family." Forced to look for a job, he got to know about Project WHY from his relative who told him about the educational center in Yamuna. Surender joined Project WHY Yamuna center in 2015 as a primary class teacher teaching classes 1 and 2.
"After joining Project WHY, my financial condition improved. Never imagined that at the age of 55 I would get a job. Teaching and being with children reduced all mental stress."
"The educational center created by Project WHY for the Yamuna agricultural children is unique. Set in the middle of farm lands, this school supports children who can't afford to get an education. Being part of the children's learning journey has provided me mental peace. The greatest gift that these children have bestowed on me is by calling me "Masterji". 
Today, Surender is the Yamuna centre in-charge. Along with teaching the children, he ensures that all the children are safe and have fun with learning.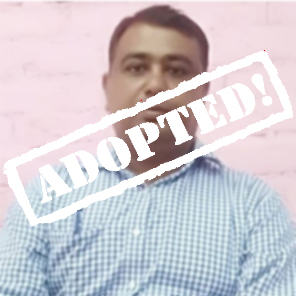 Vijay Kumar
"Coming to Project WHY, I have learnt that there is no age to learning. I am still the sole earning member of my family, but I support a larger purpose now".
Vijay currently is a computer teacher since 2006 at the Cyber WHY programme of Okhla Center. He is also is our computer technicians for all the education centers, whereby he repairs and supports any trouble shooting when it comes to computers. "With computers being all pervasive in education and our career world; my outlook is to provide expose the kids of Okhla on Safe and Effective use of computers.
Vijay's family originally belong to Uttar Pradesh (U.P.) and shifted to Delhi for better earning purpose. He completed his graduation in Bachelor of Commerce. He lives in Giri Nagar, Delhi with his mother, two brothers, his wife, and two children – a son who is in class 7 and a daughter who is in Class 3.
Before joining Project WHY, he earned his living by repairing computer. "It was a hard living as I am the sole earning member of my family". It was Rani Bhardwaj, Center Manager who approached him to join Project WHY in 2006 as a computer teacher cum technician. "I really appreciated her vision for the slum children and I decided to be part of Project WHY's mission".
Since joining Project WHY, Vijay not only teaches computers or repairs them but also got a chance to improve his own technical skills and spoken English. "Coming to Project WHY, I have learnt that there is no age to learning. I am still the sole earning member of my family, but I support a larger purpose now".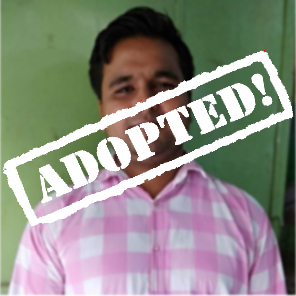 Vijay Gupta
"Here, at Project WHY my abilities to teach has been challenged and I have learnt a lot. I have been given the space to not only to expand the thinking process of children but also put my thinking hat on for many occasions"
Vijay's family originally belong to Bihar. They shifted to Delhi for better earning purposes. Vijay's father currently owns a tea stall while his mother is a housewife. Vijay has one elder sister Sonia Gupta who was a computer teacher at Project WHY.
Vijay completed Bachelors of Art (BA) in 2014 and computer diploma. After his studies, he joined a courier company ARAMEX for one year and left the job to open a computer repairing shop. "My passion is computers and I wanted to build a career with it".
However, the computer repairing shop was not earning much and Vijay had to close the shop. He joined his father in the tea stall. "It was frustrating, jobs were not easily available".
When Vijay's sister informed him about a teacher's position at Project WHY Khadar educational center, he applied and joined Project WHY in March 2018 as a computer teacher.
"I am back to what I do best – being with computers and teaching – thanks to Project WHY". He joined Project WHY as he thinks that teaching children is the best.
"Here, at Project WHY my abilities to teach has been challenged and I have learnt a lot. I have been given the space to not only expand the thinking process of children but also, on many occasions, had to put my thinking hat on".
Vijay also teaches primary class students in Yamuna. Along with academic, he shows the children how to make interesting objects with waste materials. His financial condition has stabilised while working at Project WHY.