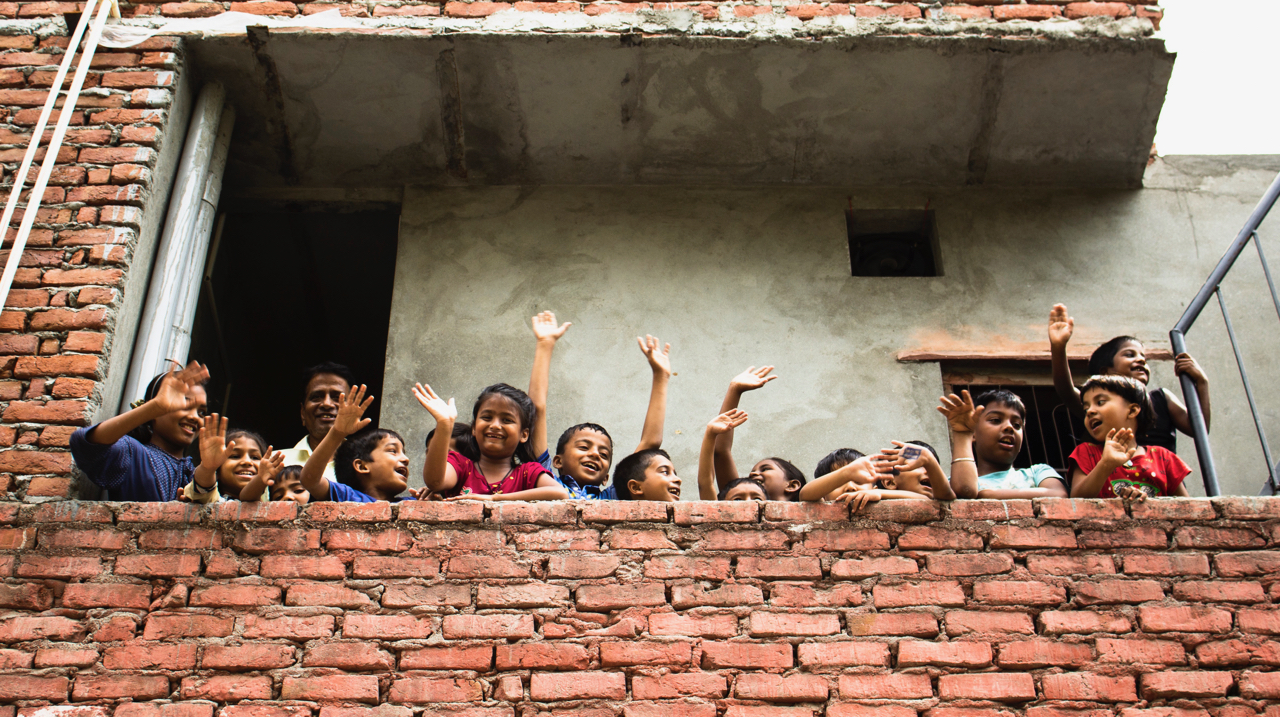 GIRI NAGAR
It all began with Manu, a physically and mentally challenged boy, and the need to provide him a dignified way of living. To give Manu a home, Project WHY had to be accepted by the community he lived in and the only way to do so was accede to its demands: teach English to their children. The English classes began in Giri Nagar in 2000 with only a hand full of children. Manu was taken care alongside. Giri Nagar became Project WHY's testing ground for all  its programmes: primary and secondary and also for its day care for children with special needs.
Today it runs an after school outreach for primary and secondary students.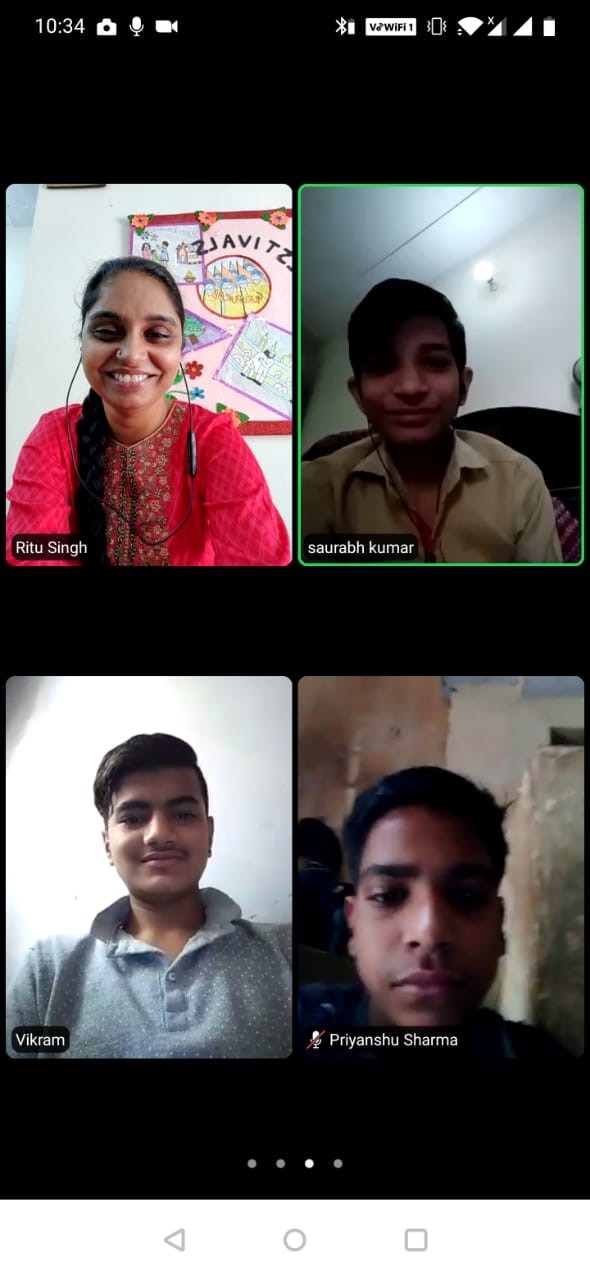 During Covid-19
With the arrival of the pandemic we had to close the centre in March 2020. In June 2020 we reopened the centre with new SOPs and no children. Project Why had to go online!
Every morning we sanitised the centre. The temperature of all staff members was taken and hand hygiene was rigorously followed throughout the day. Soon we begun our online classes.
Many children had gone to the village at this time but we began with the children still here. Those who had accessibility to a smart phone and  the net were able to attend the online classes. Many times we had to take late night classes as there was only one phone in the house that the parent took to work. We took meetings on how to plan online teaching accordingly. Festivals were celebrated virtually. We also took regular assessments.
Slowly a pattern emerged and is being followed keeping all safety measures
TOTAL NUMBER OF CHILDREN: 106
TOTAL NUMBER OF TEACHERS :5
PRIMARY PROJECT
NUMBER OF CHILDREN: 45
High drop out rates in municipal and government schools and extremely poor performance of children prompted us to start our first after school education support programme. Our main objective is to enhance school performance, contain drop out rates and ensure access to secondary school. Children coming from urban slums are unable to cope with their studies. This is often due to poor teaching conditions within the school, and lack of help from home as parents are often illiterate. Moreover children have no place to study, no access to books or tutors. Project WHY bridges all the gaps by providing a child friendly space, caring and dedicated teachers and fun filled activities.
SECONDARY PROJECT

NUMBER OF CHILDREN: 60
Writing about this class is akin to writing the project why story. Our Senior Secondary Project began on the roadside in the dead of the winter 2001 to answer yet another deafening why. A bunch of class X students from our Spoken English class had been beaten in school. This was inadmissible to us and a visit to the school brought to light the contempt with which children from poorer homes were held in. The Principal sneered at them, calling them gutter snipes that would never be able to pass their Boards. The body language of the children compelled us to throw a challenge stating that they would ALL pass! They all did and there was no looking back!