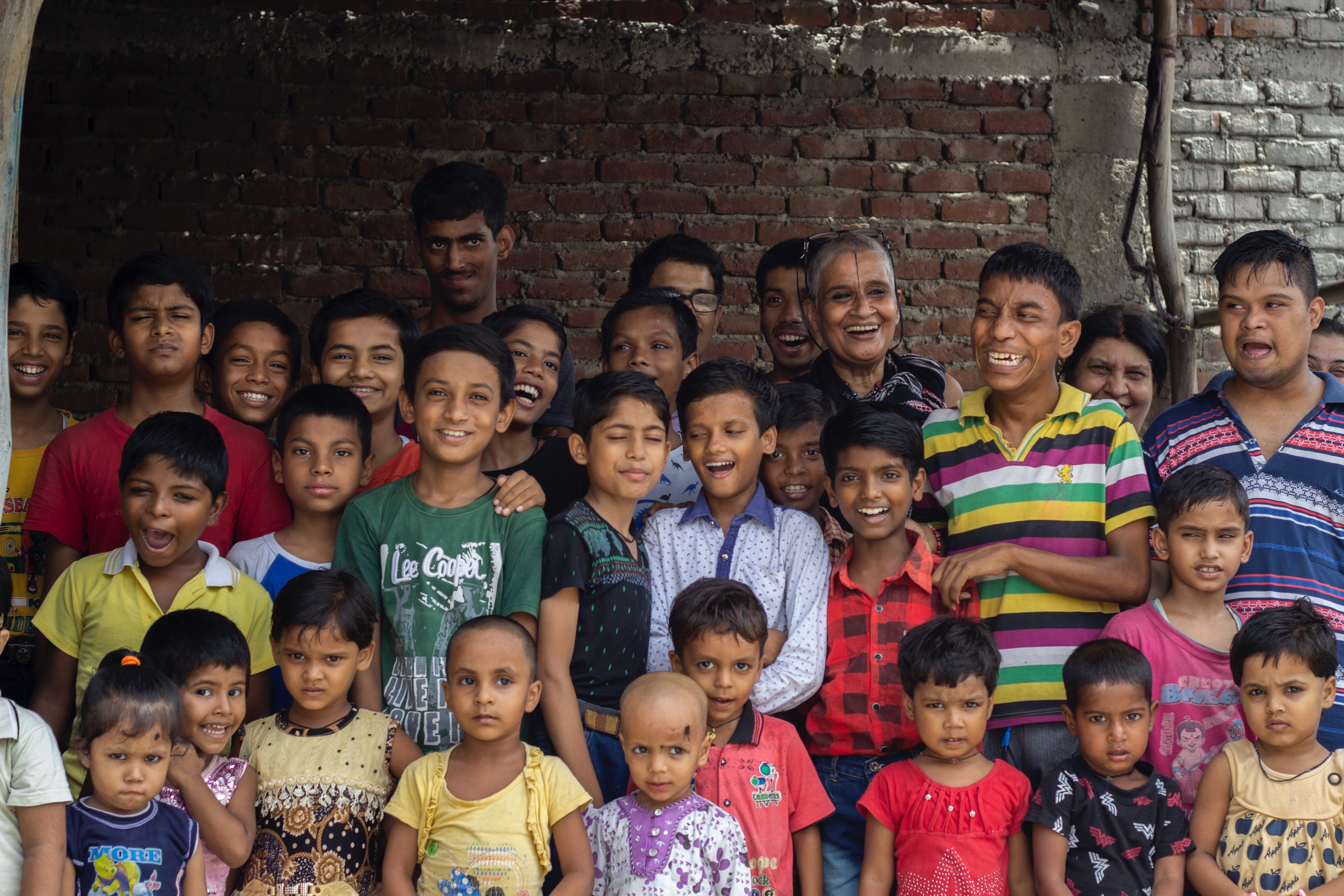 GOVIND PURI
In 2005, Project WHY was offered funding to purchase a building to house its activities. A small building was found with 3 built up floors on 50 square feet with bathrooms on each floor. We moved our creche and special needs section on two floors and a primary and secondary centre on one.
During the pandemic the early education programme was closed. The primary and secondary sections were moved to Giri Nagar and the special needs class was temporarily closed
After the pandemic we reopened the special needs class and also began a sewing class for ladies. In June 2023 we reopened the early education programme.
Today the Govindpuri Centre houses the early education programme, the special needs class as well as a sewing class for skilling women.
CRECHE
NUMBER OF CHILDREN: 30
Our early education programme was an answer to the plight of toddlers in slums who are often left unattended in dangerous surroundings.
This programme aims at providing a safe place for children upto to the age of 5 and preparing them for school. It aims at teaching them social and basic academic skills as well as fun and creative activities.
SPECIAL NEEDS

NUMBER OF CHILDREN: 15
Our day care for children with special needs began on the roadside in 2001 when a bunch of children had lost their school and had no place to go.
Children with special needs are by far the most neglected both by their families and society at large. Project Why wanted to provide them a safe environment where they would be treated as equals and given the dignity they deserve. Moreover efforts were made to teach them basic living skills and vocational skills according to their ability.
During the pandemic the class was temporarily closed. It has now reopened.
The special needs section of Project Why is by far the happiest and most rewarding place and is closest to our heart