Khader Roof Repair Fundraiser: Accounts and Impact
Thanks to your generosity and continued support. We launched a crowdfunding for our Khader Centre roof in July 2019. We've
crossed the target for fundraiser. Much gratitude comes your way for opening your heart to Project WHY and preventing the roof from leaking especially during the monsoon.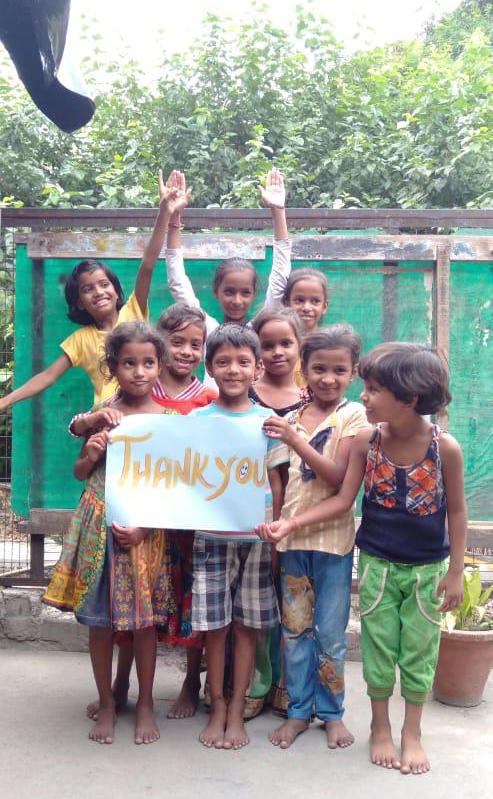 We fixed on an amount of INR 37000 (540 USD) which we wanted to reach in 15 days and because of all your support, we were able to meet this target within three days.
We will be sending you the receipts and documents as applicable, with our heartfelt gratitude.
If you didn't receive the documents/ receipts, pls get in touch with us at: projectwhy@projectwhy.org
Please find below:
— evidence of the exact amount received and the bank charges,
—vouchers of all material and labour charges,
— a detailed accounting of the net amount received and how it was spent.
We will never be able to thank you all enough. Please do follow projectwhydelhi on Facebook, Twitter and Instagram to continue to get updates from our Khader Centre that you supported. If ever you're in Delhi, please visit us for a chat and a cup of tea.
We love visitors, and teachers and children at our Khader Centre are friendly and enthusiastic hosts!
PROJECT WHY TEAM
AT A GLANCE – FUNDS RECEIVED AND EXPENDITURE
AMOUNT RECEIVED
INR.
AMOUNT SPENT
INR.
Ketto Online payment
37,276
Shivam Kumar (Chick Maker)
₹ 32,000
 
 
 
 
 
 
 
 
Total 
37,276
Total
₹32,000
Balance Remaining
5,276*

NOTES:

* Remaining balance will be used to purchase learning material for the Khader Center children.