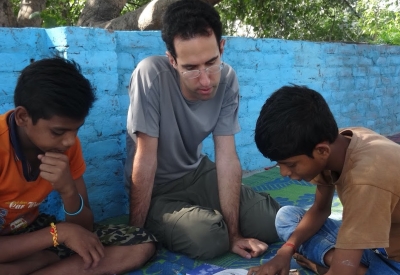 PHILIPPE
"I didn't really leave Okhla neither during my stay, nor since I came back to France. Everyday, when I left the school, I was thinking about the next opportunity to go there, that's to say the day after. That's why it was sometimes hard for me to recover a normal life after "working" because it was impossible to forget the previous hours, what I saw, felt, experienced, shared. One month after, I know that it was one of the most beautiful experience in my life. "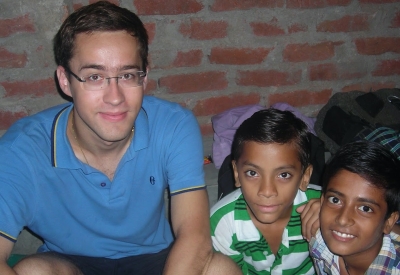 JEAN
"Even though the Okhla Children's living conditions were tough, they come every day to the Center with their smiles and their laughter, eager to learn, with a spontaneity that only children know how to show. I spent among them five priceless weeks, at the end of which I couldn't say which one of us had learned more from the other. The language was never a barrier."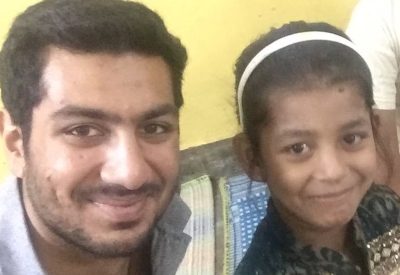 VIREN BHOJWANI
"I left Project WHY ( November 2016) a different person. Seeing the lives that can be impacted, the stories that can be created and the jobs that can be created is inspirational. I feel privileged to have played a small part in this wonderful organisations and I will continue to be involved with them for the rest of my life."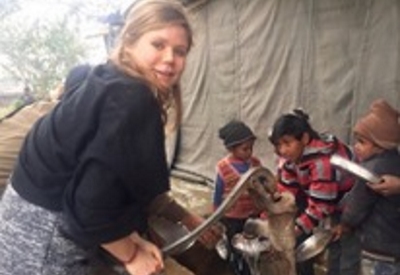 EMILY FOX
"I cannot believe that my time with Project WHY quickly coming to an end. I stayed for 6 months in 2013 and the days slipped by faster than I imagined! I think back to before I left America when I didn't know if I was going to like India or the Project and 6 months seemed like such a long time. I look at myself then and I know that I am a different person now, all the lessons I have learned from the Project and the kids I have worked with have changed me forever."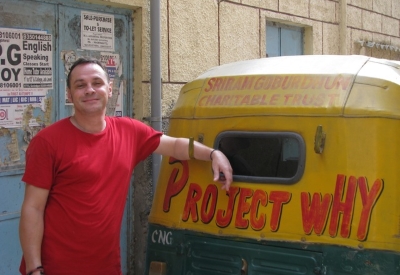 JON WEST
I went to India to travel around but ended up falling in love with Project WHY and its people. I stayed for six months, have been back twice and plan to return again. The extraordinary selflessness of those running Project WHY with their time, hardwork and money is humbling, more humbling still are the people it helps and their drive to better themselves and their families. Project WHY changes lives.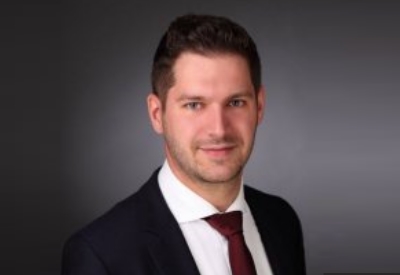 LUKAS HENKLE
"To be honest, I didn't know anything about the Indian culture, the people, the politician and economic circumstances and so on. Sitting on the airplane I thought it would take me quite a while to figure out all this. Stupid me. It took me exactly one day at Project WHY to learn much more than I could have dreamed of. I was supposed to be the crèche children's teacher, which I was, but in the end, it was they who taught me new facets of humanity and love. Those kids were full of joy and happiness."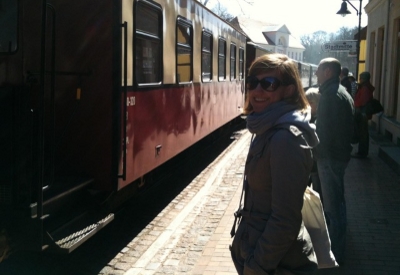 SABINE DIMKE
"After 6 –months volunteering with the special section at Project WHY, I found it difficult to say goodbye. Volunteering at Project WHY brought focus to my profession, which I changed once back in Germany. I am now in my second-year training as an educator and work in a school for children with disabilities. I recommend everybody who thinks about volunteering in India to come to Project Why. Not just that you can help underprivileged children, but you also can gain a lot from the experience. It's kind of finding a second home."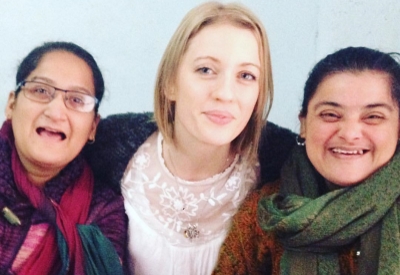 CAT ROBINSON
"My Project Why journey began in 2009. Project Why is unique- the fact that the charity receives no government funding and with the limited funds, Project WHY achieves so much for the children it works with…it is worth being a part of. Whether you chose to volunteer with the school going children, visit the women's centre, look after the bachas in the crèche or spend time with the special souls in the Special Section, the magic of Project Why is unavoidable."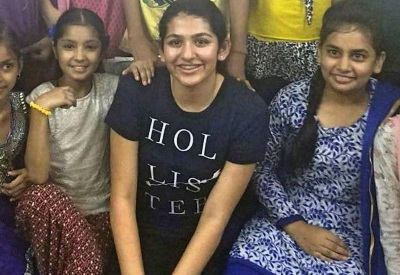 SHREYA MALHOTRA
Shreya Malhotra came to Project WHY in 2015 and since then she has fallen in love with the children here. During her summer vacation, she would come to the Govindpuri Centre, 5 days a week from 9am to 3pm to teach all academic subjects to the children, spoken English, as well as art and craft. She also taught Kathak dance to the young girls of the Centre as she believed that dance would channelize their stress. And that is not all, Shreya is one of our star fund raiser. Cheers to our Volunteers!!