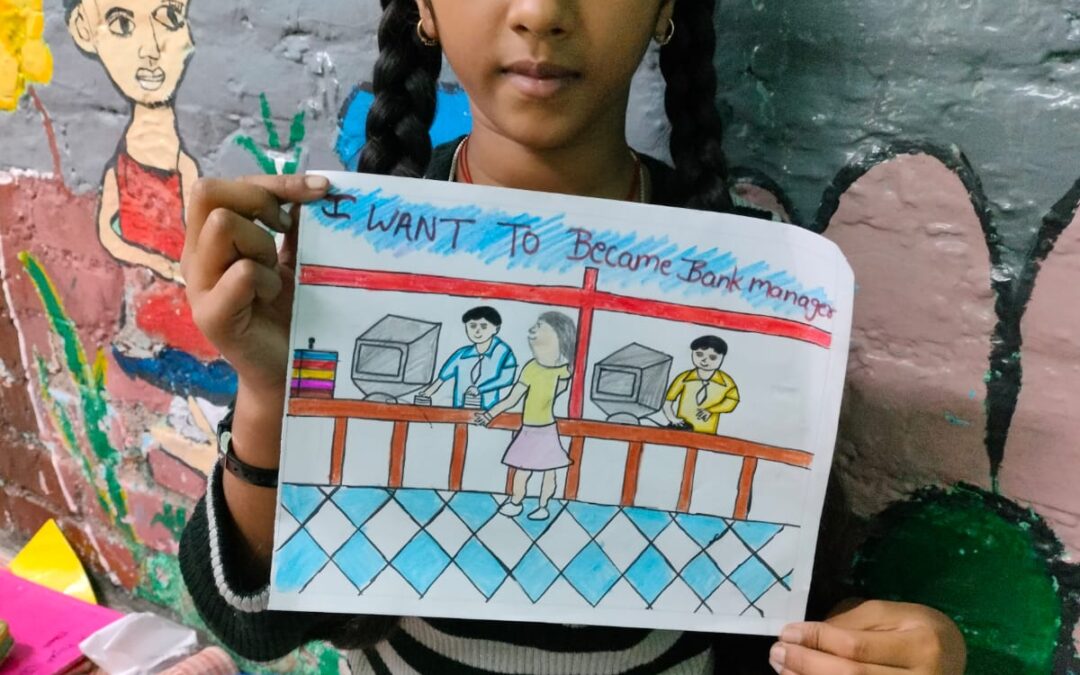 Since July 2020 when I was diagnosed with multiple myeloma I have been compelled to stay away from my beloved Project as I was immuno compromised and that mixed with the Covid pandemic was a heady toxic cocktail. Over the past three years I have been to the project a handful of times. However I keep in close touch with the Project thanks to the innumerable pictures posted every day in the famous Project Why WhatsApp group.
Pictures of children studying diligently, of children playing, singing, dancing, painting with fervour, of visitors dropping by, Pictures of the meals at the Yamuna centre; pictures of celebrations. Sometimes children are prompted to share their thoughts and dreams as was the case recently when a group of children were asked what they want to be when they grow up. The answers were heartwarming: engineer, teacher, IAS officer, police officer, bank manager and even artist. The list is endless, the dreams are big for only if you dream big can you aspire to see your dreams come true.
We at Project Why strive to give wings to all these little big dreams and hope to make as many as we can come true. And we have seen many come true over the last two decades.
When I see the pictures of these children holding their dreams for all to see my heart fills with joy, my eyes go moist and my throat constricts. I feel blessed but also overwhelmed by the magnitude of the task but nowhere ready to give up.
Over the past two decades I have felt the presence of a very special God, the God of lesser beings as I chose to call him or her! This very special God has helped me at every stage and brought so many miracles in our lives. It is to this God that I pray everyday to give me the strength to soldier on no matter what.
Soldier on I will.
So help me God.