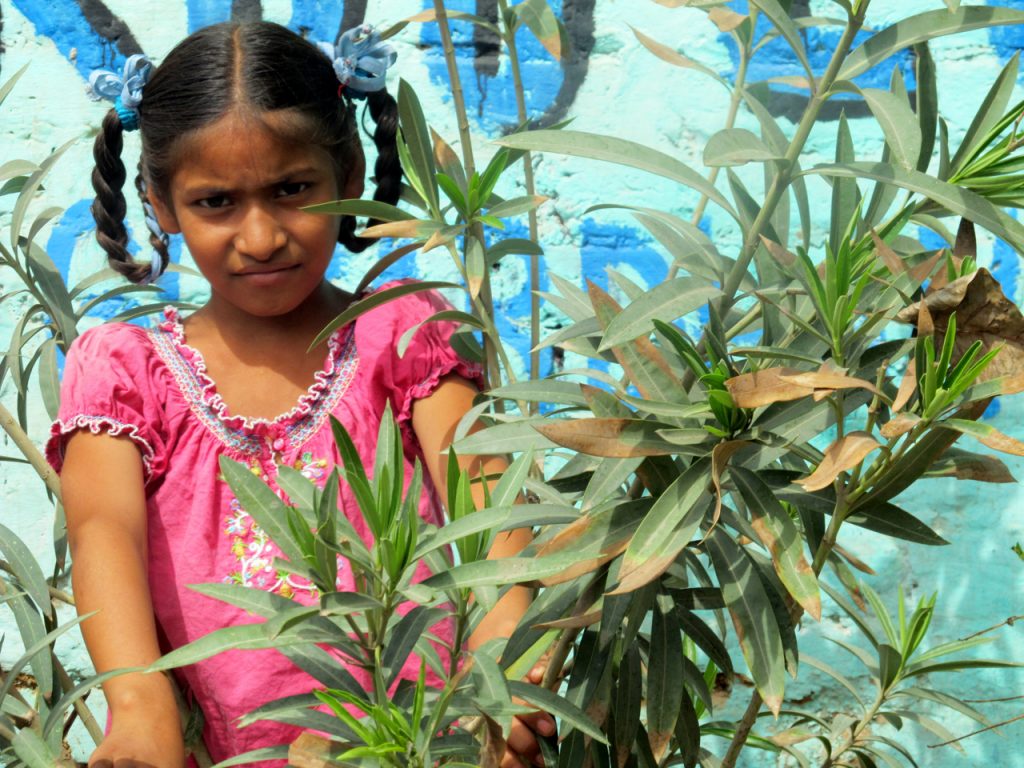 Kid Speak is cute. There have been TV shows like "Kids Say the Darndest Things'" or books like "Children's Letters to God" that always delight us and warm our hearts.  But the kind of Kid Speak we share today is the one that puts a lump in your throat and leaves you feeling heart broken and helpless.
I have made friends with school going children who live in the open at the Kalka Temple. Their parents are beggars. At night the family rolls out their beds under a narrow tin awning and in the day the same is rolled away and placed on some ledge or other with all the family's belongings including the precious school bag. When asked why he had not gone to school, a little boy replied, "mama had to take my sister to the doctor. She has asked me to look after the bedding and make sure it does not get wet if it rains." It was indeed a very cloudy day.
I was further enlightened when another child who had not gone to school said, "We do not go to school when it rains as our uniforms get wet and would not dry for the next day." I came to know that most kids have just one set of uniforms and thus the need of it drying is critical.
When I asked a little boy if he wanted toys to play with I was told almost dismissively,"I only like to study!"  Do these kids intuitively know that learning may make a difference in their lives?
When I enquired about a little girl who had a high fever I was told that she had gone to school. Before I could react another kid told me, "You see, if she had stayed here she would have been running around; in school she will be able to rest." Yet another lesson.
These children struggle to survive with whatever dignity they can muster. It is touching to see how a mother spends that little bit of extra time tying the ribbons in the hair of her daughter as she readies her for school on a open stretch of road or how she goes haring down to see who had brought in the tastiest offering so that the child can have a better breakfast (people bring food early mornings as offerings to the deity).
I was surprised to see a beggar woman sitting on a step with het two school going children and holding a copy book and a pencil. She was helping her kids with their homework. I asked her if she had been to school and she proudly answered, "I have studied till class III!".
One wonders what brought her to where she is now.
To many of us, beggars are the pesky children that knock at our car window at red lights. But that is not who they really are. They are all people with a story, a story that needs to be heard.To know more about 'beggars' do read this article: Oh, that pesky Beggar…why doesn't the Police take him away?
We at Project Why are working on getting these children the extra education they need.
Hope you will join us!