"Project WHY sets out to create spaces whereby quality educational support to underprivileged children can improve their learning outcomes.
It is an after school support program that goes beyond academics to include life skills and all round development.
Over the past 16 years, Project WHY has opened 6 after school support centres within underprivileged communities reaching out to 1000 children every year.
What's New
Beautiful diyas crafted by our very Special Class.
Students of our special needs section ar busy making beautiful diyas for Diwali.
The Japanese Volunteer's group gifts two laptops.
The Japanese Volunteer Group giftd two laptops two the Okhla and Yamuna Centres. A big Thank You to them!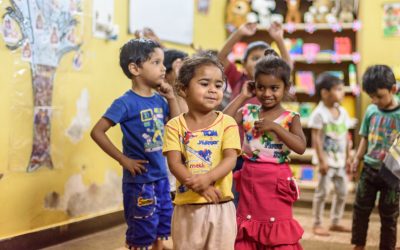 I send my child to school because I believe my child will be safe. This is undoubtedly what most parents feel when the wave goodbye to their child at the gate of the school or the school bus stand. But all changed on the fateful day when a little seven year old was...