(Posting a series of success stories  from the compilation The Project Why Stories 2000-2016)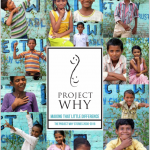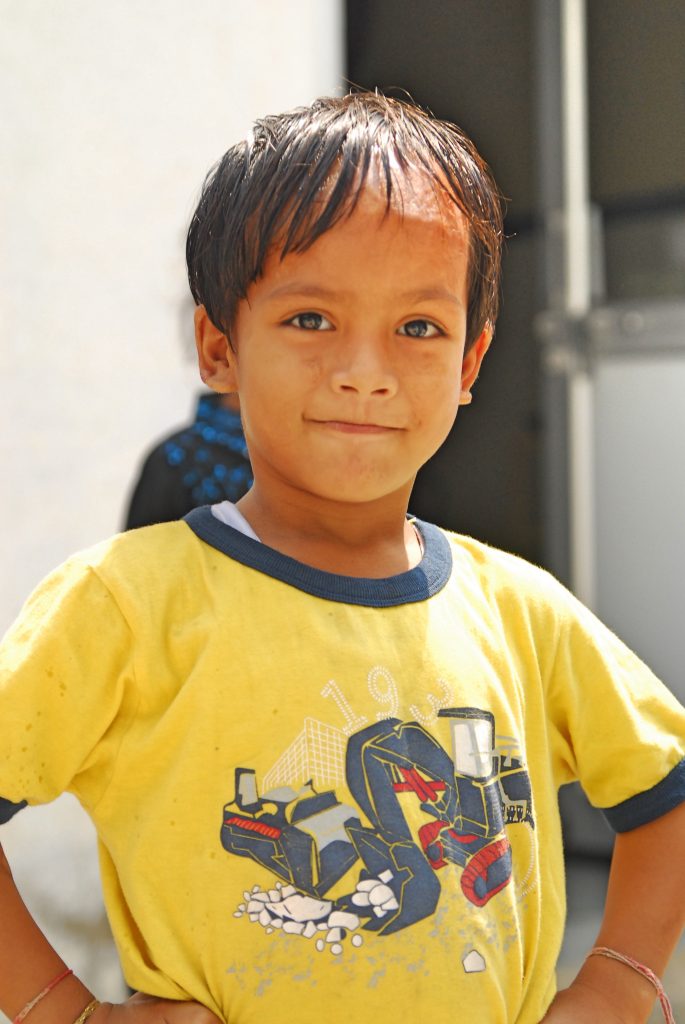 "All God's angels come to us disguised" said James Russell Lowell. Utpal a.k.a Popples, and Outpal to all his friends is a force to reckon with, and a great lesson in survival. From a young age, he suffered third degree burns, double pneumonia, acute hepatitis A, and he never gave up.
Utpal and his family moved into the tiny hovel adjacent to the Project WHY office, Giri Nagar in February 2003. In March 2003, the day after Holi, the 'little boy next door' had fallen in a boiling pot. The tiny boy sustained third-degree burns. The hospital gave up hope for the child's survival when the discharge slip read – "Chances of survival – Nil"
Project WHY, along with the help of Sophie, a volunteer nurse from Paris assisted in nursing Utpal back to health. In time Utpals scars healed, and the frightening reality of his existence emerged – alcoholic parents, violence, abuse and no clear plan ahead. His family was completely dysfunctional and not a healthy environment for a child to grow.
Utpal negotiated both worlds the best he could. In 2003, Utpal started attending Project WHY in the day time and at night stayed with his parents. If the days were safe as both mother and son were under Project WHY's care, conversely the nights were unpredictable – with nothing to eat at home and the possibility of ending up at the police station. He was an endearing child and wise beyond his years. Should anyone want to visit his home he would run ahead on his chubby legs to hide the alcohol bottles consumed by his mother at night, saying: "Mama was naughty."
As Utpal's mother's alcoholism became unsafe for the child. Project WHY stepped up and sent the mother to rehab for women and Utpal in boarding school. At that time Utpal was just 4 years old. The separation was hard for Utpal, but as he accompanied Project WHY resource person to the rehab centre; he bid farewell to his mom with a smile as he knew he is safe but above all his mom is safe.
The intermittent years were not easy. Utpal learned to integrate into his new life at the Boarding school but would still come to his family on holidays, where the situation continued to worsen. Another incident compelled Project WHY to step in again – that of securing his legal guardianship, as it was feared that the family might take him out from boarding school and vanish. Project WHY's founder, Anouradha Bakshi was made his legal guardian.
As the years rolled by, Utpal taught us many things but most of all the meaning of dignified acceptance in the wake of any adversity: from excruciating pain that third degree burns bring, to the abject humiliation you suffer when those you love the most let you down.
Looking back, Utpal was an ideal candidate for begging at a red light. Drunk parents, a nicely scalded body and yet an incredibly beautiful personality. With a little help from a network of friends who held on to the dream, of a better life for Utpal with Project WHY, made it possible for Utpal to survive and slowly transform his life. Each day goes by with making small memories which is captured in the little book called "dear Popples. with love Maam'ji" which will stand in for all the memories that Utpal may need as he grows into a man.
Today, Utpal is 15 years of age and attends grade X at the boarding school. He is making up for all the lost years and the wise little chap of yesteryear has given way to a delightful adolescent with all flaws that come with the teen-age. He has made friends with his scars that had made him the butt of a lot of bullying and riling. He's now a natty lean young lad, a mean skater, who teaches skating to smaller children in his school, plays tennis and football. He's extremely fond of 'engineering': he takes apart a multitude of objects and rebuilds them when he's at his guardian's home for the holidays. He loves music and dancing like any other 15-year-old waiting for his dreams to unfold.