(Posting a series of success stories  from the compilation The Project Why Stories 2000-2016)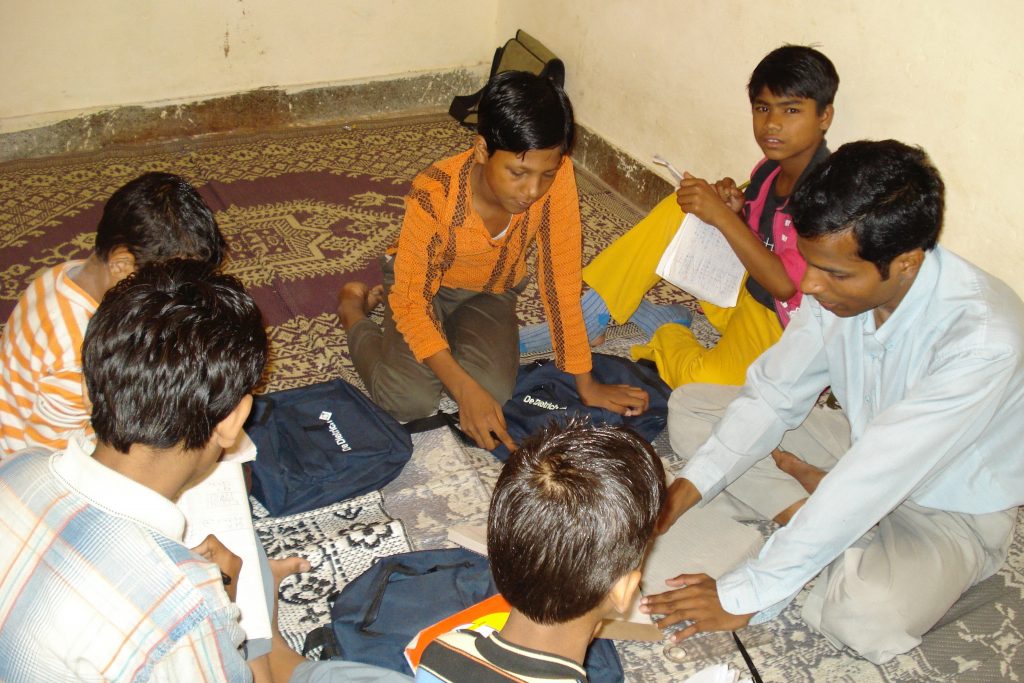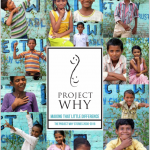 Chandan came to Project WHY in 2002 as an electrician. He lived in the community of Giri Nagar, where our original centre was based. The Project was in search of an electrician to do the odd repairs around the centre. Vinod Chaudhary, a friend of the Project WHY told us about his nephew, Chandan, who was willing to assist.
After a few months of such work, Chandan explained to us that he wanted to do more than just fixing lights; he wanted his career to progress and he wanted to leave a real impact on this world. As he was interested in teaching, and demonstrated raw talent in maths and science, Project WHY hired him as a Primary teacher in 2003. Chandan worked as a full-time teacher by day and an electrician by night in order to supplement his income.
Chandan was an excellent teacher but, having been brought up in a society rife with casteism, his behaviour raised issues for the Project. In India, no matter how educated one is, an upbringing in the rural village of Bihar renders the caste system a way of life, making it a difficult philosophy to eliminate.
India's caste system is among the world's oldest forms of surviving social stratification. The system divides Hindus into rigid hierarchical groups based on the occupation of the family into which one is born. Traditionally, the system bestowed privilege upon the upper castes whilst sanctioning the repression of the lower castes by privileged groups. Often criticized for being unjust and regressive, the system persists in many rural and urban cities.
As a non-discriminatory mission, Project WHY employs staff from all walks of India, regardless of community and caste. Unfortunately, people like Chandan were taught from a young age to avoid any group situation that involved both high and low class. Initially, we did not pay much attention to Chandan's behaviour in the hope that he would naturally integrate into our way of thinking. He would occasionally avoid the Project's group activities that involved groups from mixed castes, but otherwise did not pose a problem. However, in 2004, when our local tea seller lady Seema picked a fight with Chandan for having refused to drink her tea, the Project WHY team had to step in to calm the situation. Seema reported Chandan to a village elder that night and the ensuing violence between communities required intervention. We found ourselves using Chandan to explain to the community that violence was not the answer and that all issues could be resolved in time.
After working with Project WHY over time, seeing its progressive approach to hierarchy and understanding the value of each member of society, Chandan slowly changed his mindset and began accepting all castes equally. By welcoming him into a career that he believed to be above his reach, we taught him to do the same for others, and he now finds himself relaying the same message back to his village in Bihar.
In 2004, Chandan wanted to do more and learn more. He took extra classes with Project WHY's resident mathematician, Naresh, in the hope of teaching secondary classes in the future. In 2005, he began teaching our Junior Secondary classes, but continued to teach electricals for those looking for careers in the field. It also transpired that he was a talented artist and the children enjoyed learning to draw under his guidance.
After eight successful years with the Project, Chandan, along with another teacher, Pravin, wanted to take the vision and concept of Project WHY and apply it to their own community of Bihar by creating a new NGO. In 2010, Chandan therefore created the "Deepjyoti Charitable Trust" which works in a similar way to Project WHY, but targets education and social mobility in his home state of Bihar. Chandan has replicated our concept, initially taking small groups of children into education, and going on to expand into an all-round support centre. Project WHY provided its expertise to the trust and acted as an adviser, as well as providing financial assistance for its first two years. We continue to maintain close relations with Chandan and his team, but the organisation is now able to stand on its own two feet. Chandan and his Pravin are now proud owners of an NGO that makes a genuine difference in Bihar and playing it forward!