The flood waters have receded. Luckily they did not enter the Yamuna centre. The incredible Yamuna team is now busy executing Plan B whereby they will open the centre and resume classes but with the minimum needed as rains can still come and bring floods with them. They have decided not to bring all that was removed to a safer place as yet. They will simply get the bare essentials that will allow them to teach the children and serve the daily lunch. Project Why's Yamuna centre is back on track!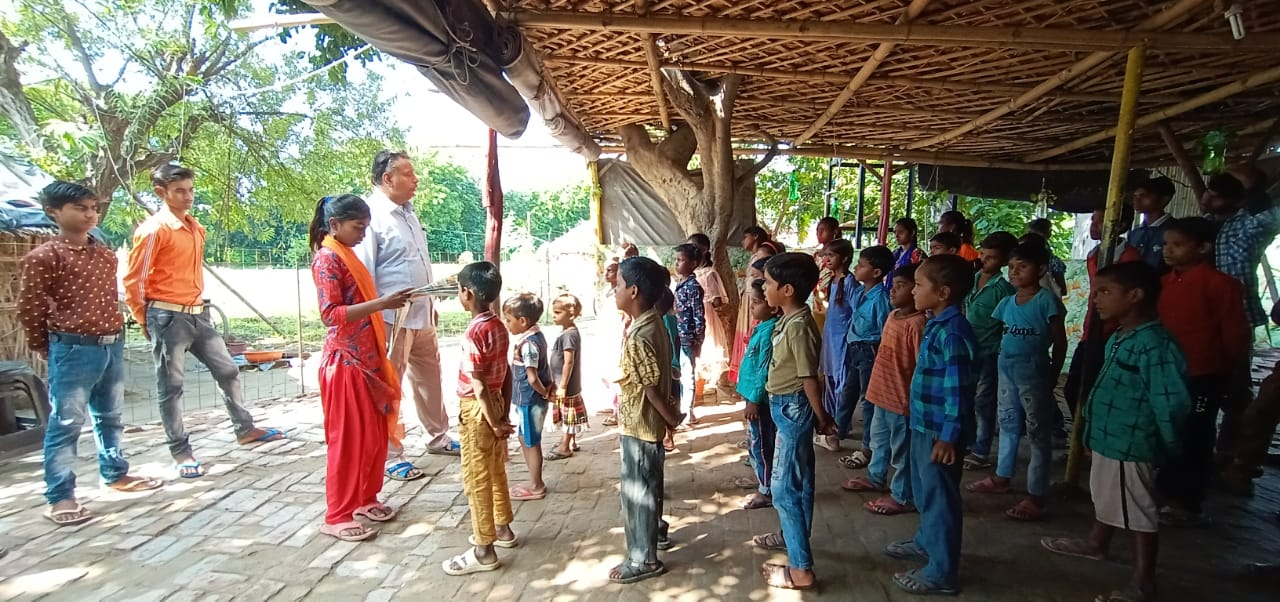 Last week the waters came to the very edge of the centre and we all feared that they would enter it. Mercifully that did not happen. But for a few days every one was on edge. Everyone had moved to the minuscule tents erected by the government on the embankment  to shelter the displaced families. The teachers came every morning and braved all odds to stay with the children and occupy them as best they could. In one tent a teacher sat with the small children playing games, in another the older students studied so as not to loose a day. Lunch was given to the children every day and even to some of the families who were unable to cook. Not one day were the children left alone. Surendra, Anjali, Sabrun and Amit and of course Dharmendra stood by them in their hour of strife.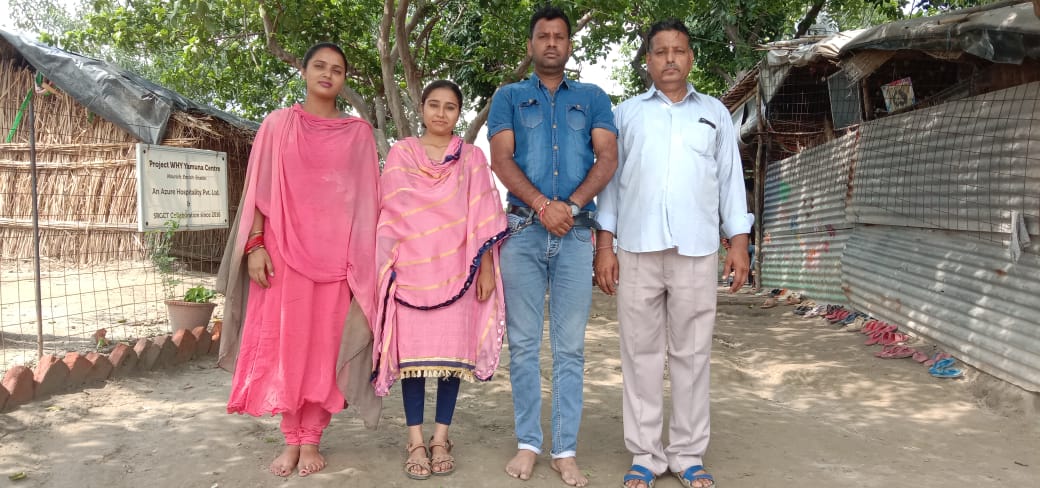 I feel so proud of my teachers who have always risen to the occasion whatever the challenge thrown at them. They have walked the extra mile and come up with ways to meet the challenges head on. Their dedication is laudable. They have proved time and again that they are worthy of the trust reposed in them.
When I look back at the years gone by I realise that it is the teachers who are the corner stone of Project Why and essential to its very existence. Without them we could not exist and with them we do not need much to exist. They have taught with barely any resource on roadsides and under trees, armed with their determination and love of teaching. I feel blessed to have such a dedicated team. They have braved the elements, faced the wrath of the politicians, the anger of the community and even bulldozers but have always emerged stronger. They have found solutions out of the box and given me the strength and courage to continue. Without them there would be no Project Why.
To each one of them Chapeau Bas!