It is customary for the special needs class to celebrate the end of their summer camp with a memorable outing. Normally they go to a park or to their favourite place the Lodhi gardens. But this time would be different. They would visit a mall. A first for most of them. Everyone was very excited as they set out bright and early. The idea was to walk though the mall and have lunch at the food court.
Our special meeds children are to the major born as no one would have guessed that they had never set a foot in a mall. They walked through the mall looking at everything around them with interest, stopping at some shops longer than the other, fascinated by the sight they saw but extremely well behaved. They posed for photographs when asked. They enjoyed their walk through the mall working an appetite for the treat to come.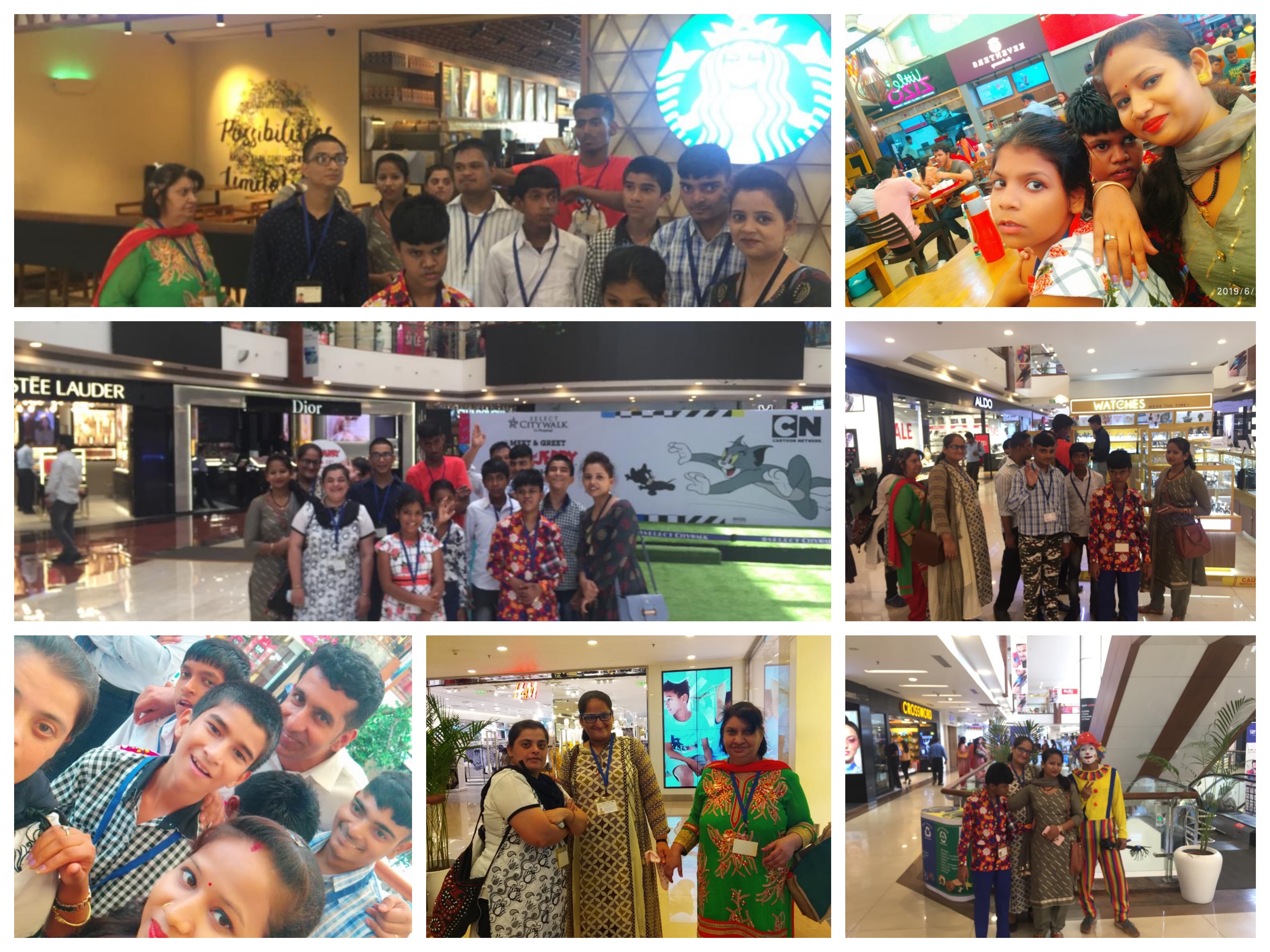 It was soon lunch time and everyone headed for the food court. They waited patiently as the teachers purchased the coupons. Every one was given a choice and the children zeroed in on scrumptious dosas and chola bhatura. Everyone enjoyed the meal!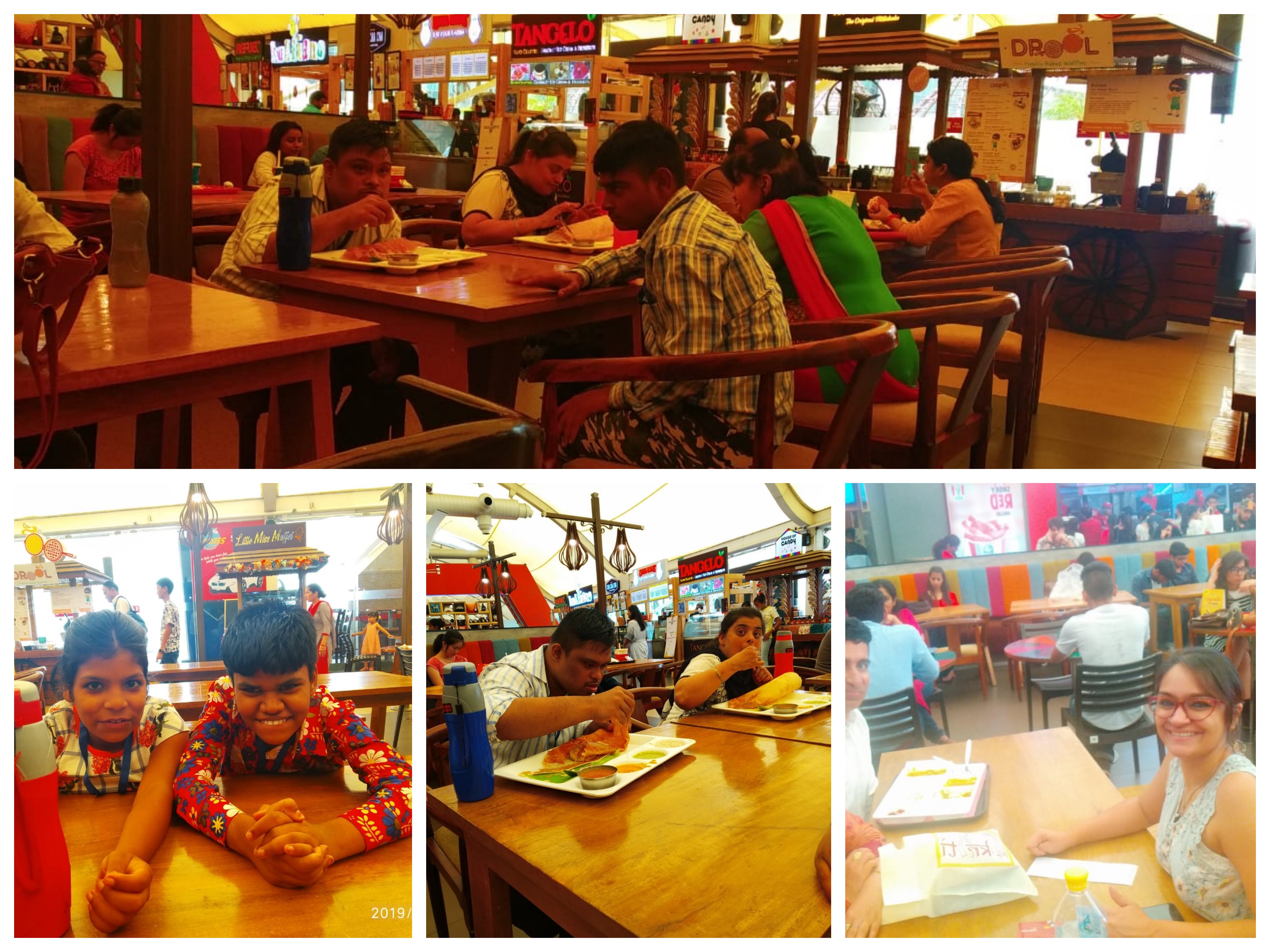 It was soon time to head back to school. But not before enjoying an ice cream!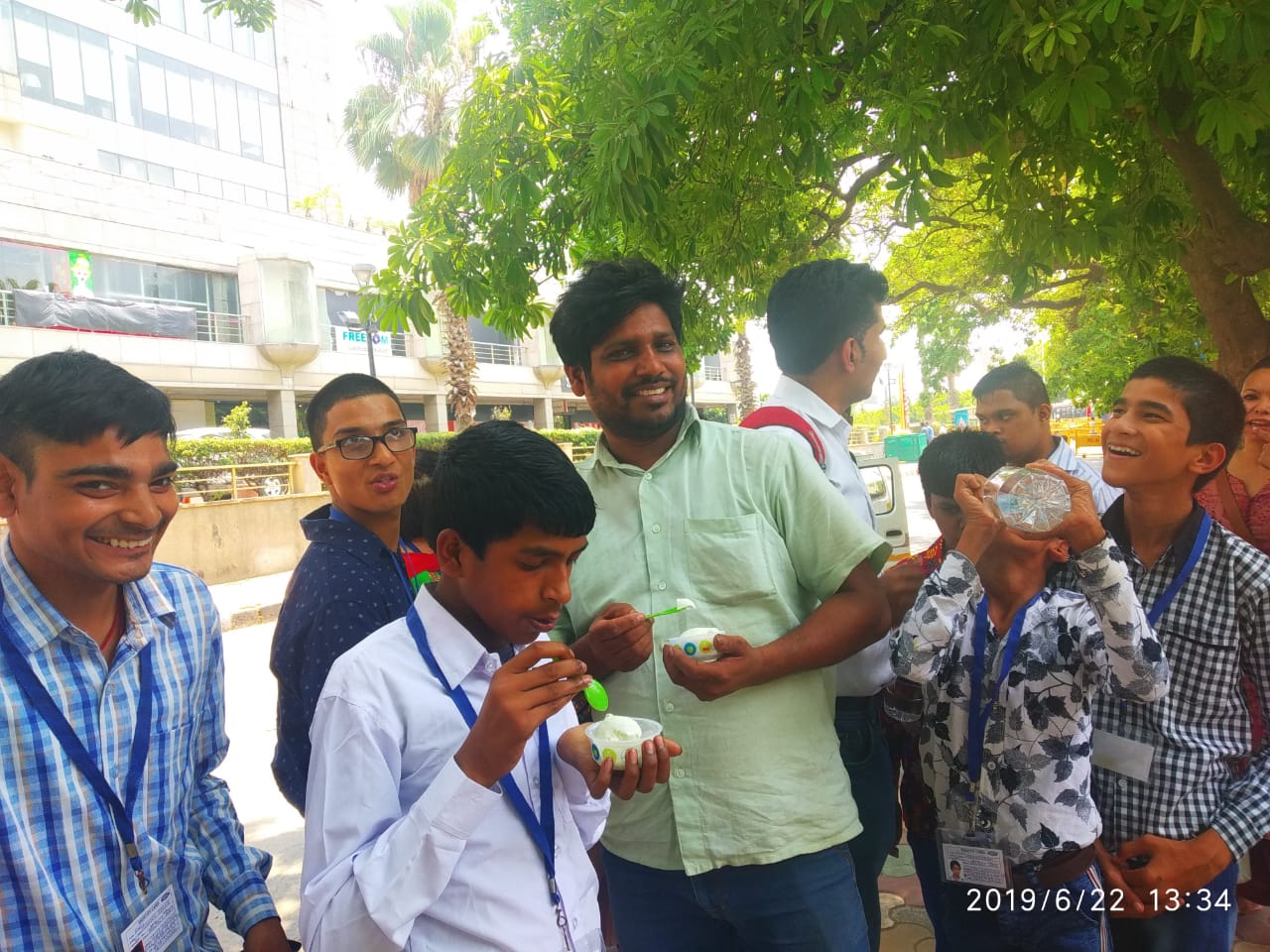 Outings are very special for these souls who rarely go out of their homes. At project Why we try and take them out as often as we can but not as much as we would like to for want of funds. Taking them out and seeing them enjoy themselves is a real treat for all of us as you witness pure unadulterated pleasure.