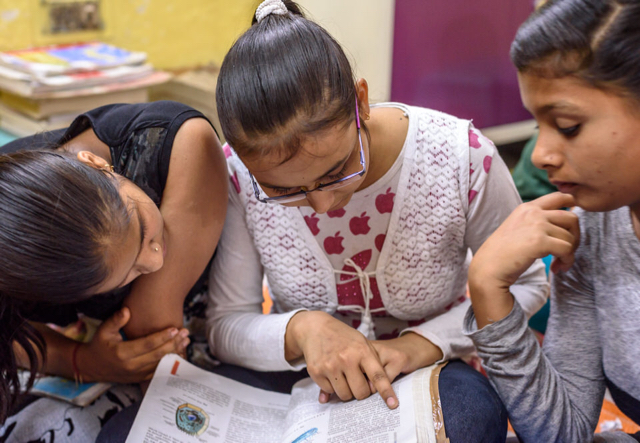 I have always held that to bring about meaningful change, it is imperative to make state run schools centres of excellence. Only then will every child have the opportunity to change her morrows. Sadly we seem to have taken the other route: privatisation of education.
In a recent article entitled Rethink Education, Uday Balakrishnan writes: The shift to private education is not good. Government schools ought to be the drivers of change. I cannot but agree.
70 years after independence our track record in education is abysmal. To quote a few figures: only half of all students who enter primary school make it to the upper primary level and less than half that — around 25 million — get into the 9-12 class cycle. We have around a million primary schools and only half that number at the upper primary level. The number of secondary schools is less than 150,000 for a country of 1.3 billion, and even this comes down to just 100,000 at the higher secondary level. While there are around five million primary school teachers, at the secondary level the number is just 1.5 million.
You do not have to be a rocket scientist to see that the equations is skewed: 1 million primary schools and only 100 000 higher secondary schools!
Education is what can bring about the social transformation we seek. It is a vital investment that requires immediate intervention. Education today is moribund. It is a rote based mark oriented beast that smothers all creativity and self development. It needs a radical and immediate overhaul. There is no scope for band aid solutions or cosmetic tweaking. The obsession on marks is killing children's creativity and uniqueness. Our kids deserve better!
I recently saw big hoardings stating that thousands of classrooms had been constructed in Delhi. This is laudable but without stellar teachers classrooms are of little use!There are over 15000 vacancies for teachers in State run schools in Delhi. Wonder why these are not filled.
We need to take education seriously. To view it as an investment in the country's future. Teaching has to be given a respectable status and should be the first choice on the employment ladder and not the last.
State run schools have to be the best and become the first option for parents of all strata of society. Schools have to be a playing level field. Only then will things change.
Education is sine-qua-non to growth and development. We seem to have forgotten this.