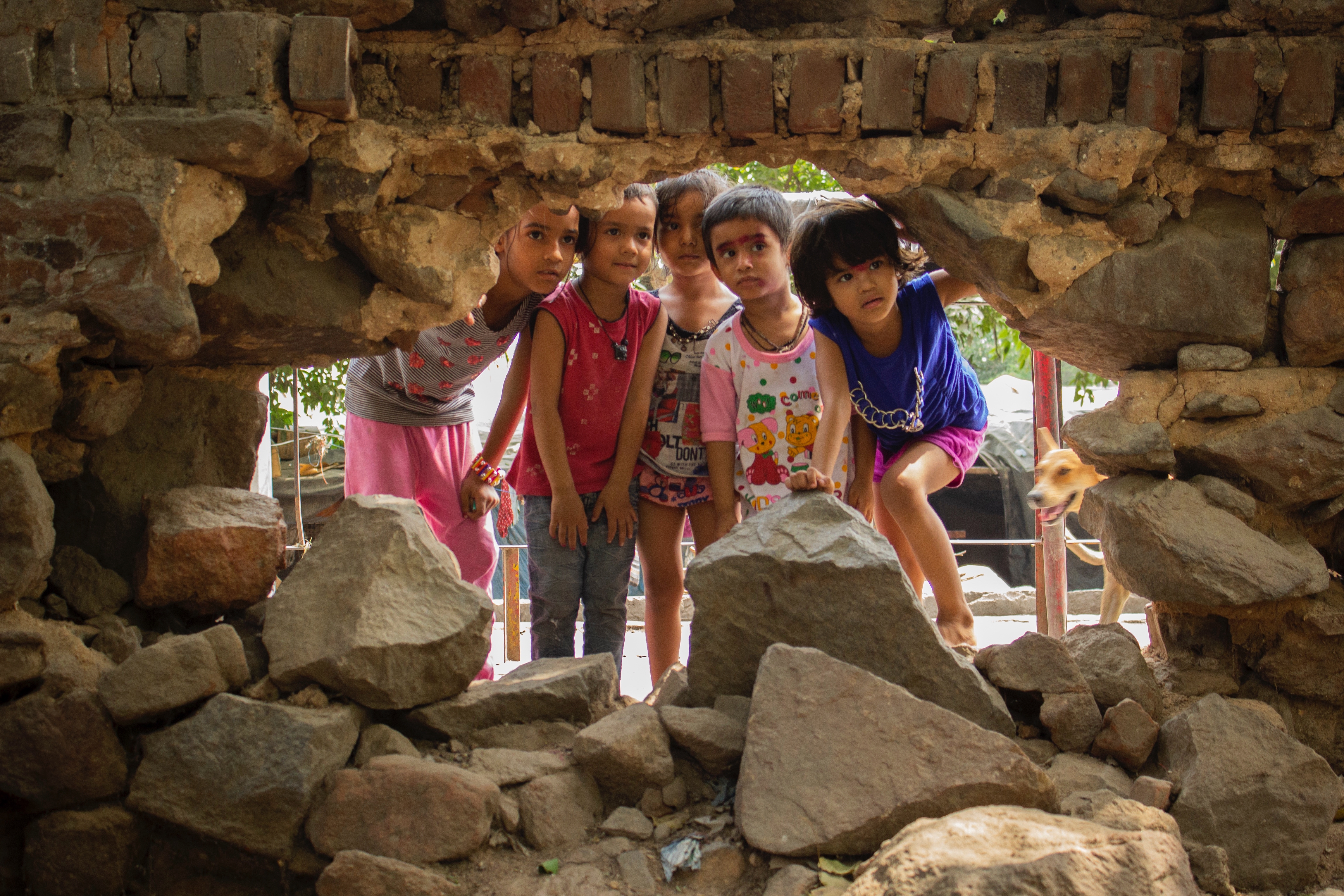 KALKA MANDIR
NUMBER OF CHILDREN: 12
PROJECT COST: Rs. 18,000; US$ 250
Project WHY opened its Kalka Mandir centre in 2016. Over the years, the population of homeless and beggars has grown around the temple premise this vulnerable group is exposed to deprivation, exclusion and a variety of other social problems. The children of these beggars often turn to begging though some go to school but soon drop out for want of support.
Project Why opened a small primary class for a group of children who were eager to learn with the hope that education would bring a change in their lives.
Soon a group of women showed interest in learning stitching and sewing classes were added to the children's programme.
The classes for both children and women are held in the afternoon