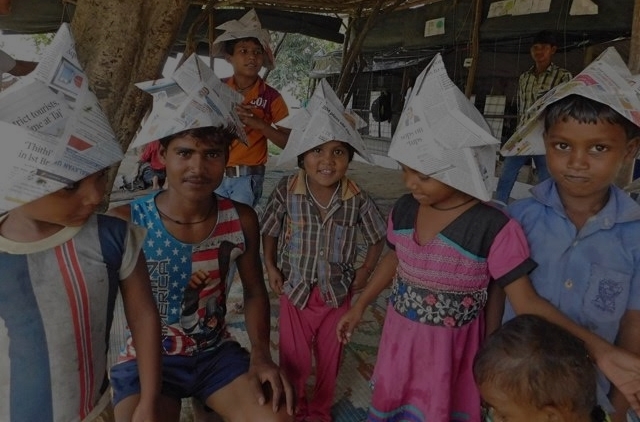 YAMUNA
In early April 2015, Project WHY came to know of some children living, a stone's throw away from our women centre at Khader. The Yamuna Centre is on the banks of the river and caters for children of agricultural workers who cultivated vegetables on tracts of land owned by landlords. These children, are invisible and don't go to any mainstream government school.
We are providing education in informal classrooms while at the same time seeking to mainstream their access into formal government education.
The children, 36 girls and 44 boys, are bright and eager to learn. We offer quality education and this year we hope to build their exposure to computers and start to teach computer skills.