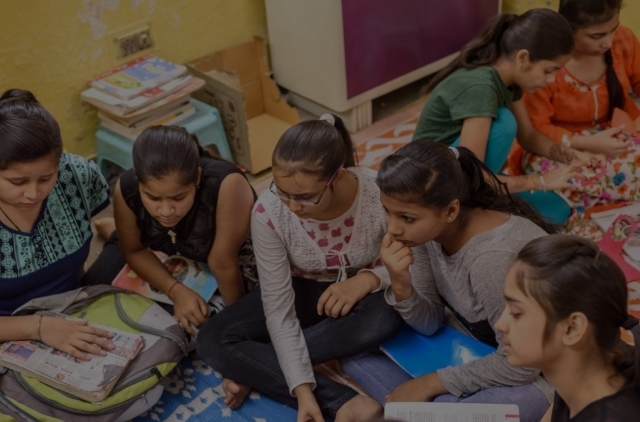 GOVIND PURI
In 2005, Project WHY was offer of funding that could be used for purchasing a building to be used as a school. Govindpuri centre came to existence, a building with 3 build up floors on 50 square with bathrooms on each floor.
The junior and higher secondary centre was opened when the first batch passed out of Class V and the students urged us to start a class VI. Today we run classes I to VIII (40 children), a crèche / early education program (28 children) and the special needs children day care program (20 children).
PRIMARY PROJECT
NUMBER OF CHILDREN: 20 boys 10 girls
PROJECT COST: Rs. 22 000 – 330 US$; 230 £
High drop out rates in municipal and government schools and extremely poor performance of children prompted us to start our after school education support programme. Our main objective is to enhance school performance, contain drop out rates and ensure access to secondary school. Children coming from urban slums are unable to cope with their studies. This is often due to poor teaching conditions within the school, and lack of help from home as parents are often illiterate. Moreover children have no place to study, no access to books or tutors. The primary programme is by far the most important one as it is in these classes that most children drop out.
Over the years this location has seen many projects come and go. It is here that we seeded our first primary support project that was located in a reclaimed pig park and then bulldozed out to land on the roadside!
We then opened other primary projects in neighbouring slums but always retained one in this location.
Fifteen years down the lane we have come full circle as it is one of our alumni who teaches this class!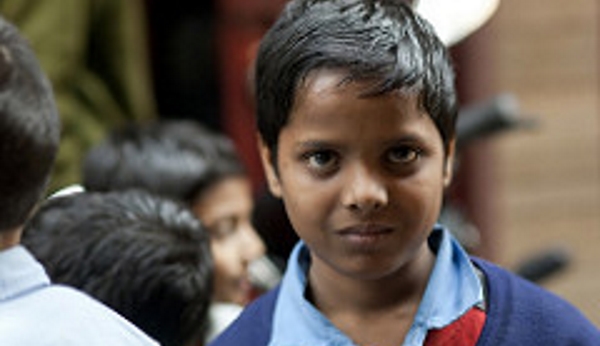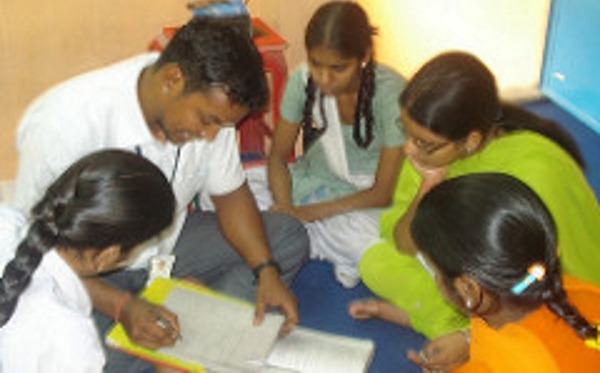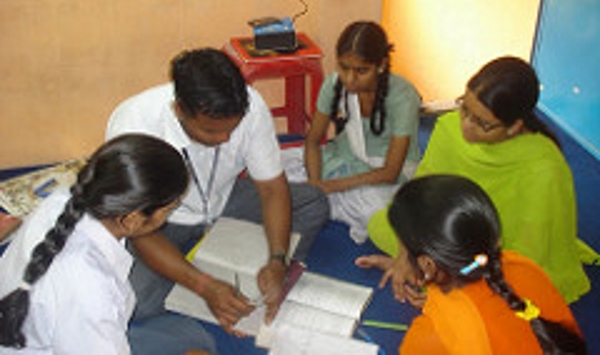 SECONDARY PROJECT
NUMBER OF CHILDREN: 58 boys 50 girls
PROJECT COST: Rs. 32,000; US$ 480; 330 £
Writing about this class is akin to writing the project why story. Our Senior Secondary Project began on the roadside in the dead of winter 2001 to answer yet another deafening why. A bunch of class X students from our Spoken English class has been beaten in school. This was inadmissible to us and a visit to the school brought to light the contempt with which children from poorer homes were treated. The Principal sneered at them, calling them gutter snipes that would never be able to pass their Boards. The body language of the children compelled us to throw a challenge stating that they would ALL pass!
Our Senior Secondary Project was born and never looked back. The children were taught in the freezing winter mornings and did us proud. Today most of them have secured good jobs and some have even started families!
Every year around 20 students pass their class XII Boards and many top their school.
We watch them find their wings with immense pride.
COMPUTER PROJECT
PROJECT COST: Rs. 49,000
As everything at Project Why, the computer centre started because children wanted it. When we opened our office in 2001, we installed a computer for our office work. As we follow an open door policy, children use to walk in and out and we soon realised that it was because of the computer. We would allow some of the children to sit at it and would show them how it worked. We knew that the next item on our list had to be a computer centre.
In no time, we managed to get a few old computers and our computer project saw the light of day.
Over time, we realised that our computer project could also be a possible income generation project and thus opened to students outside project why. The centre runs 6 month courses in different batches and some of the courses on offer are: courses Basic, Tally, DTP, Flash Animation. We also offer hardware courses. Many of our students have secured good jobs