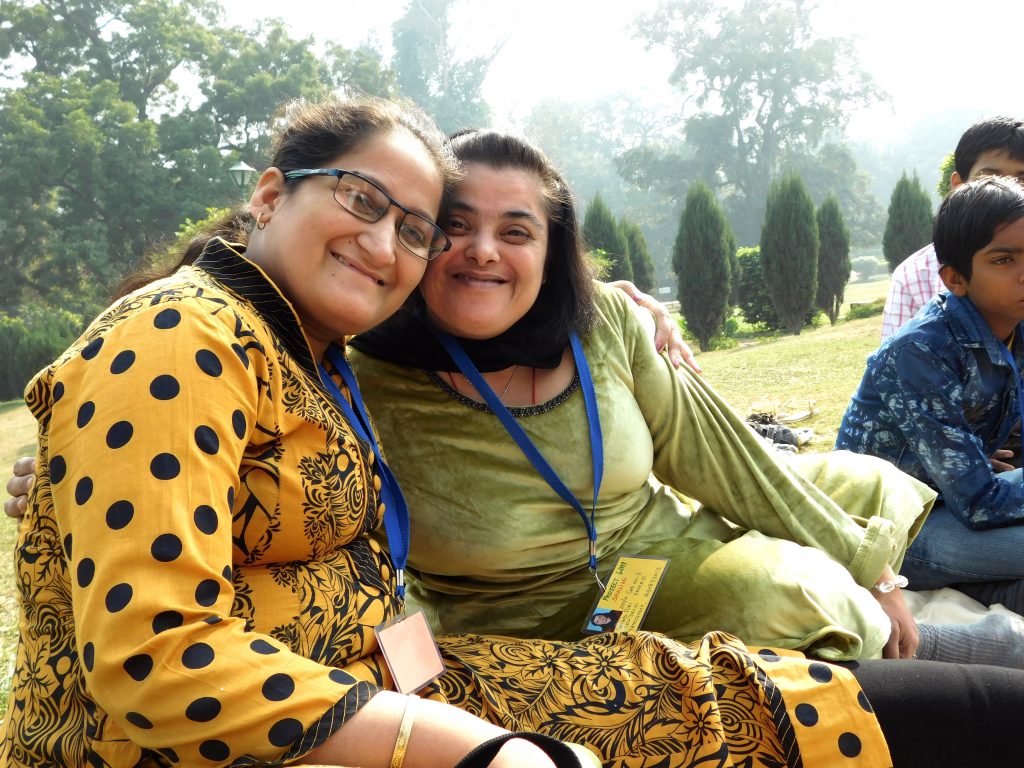 It was lovely to have Shalini back for a 'day' to join the Project WHY annual picnic that she has never missed for the past decade. This year she almost did as for the past months brave Shalini has been nursing her ailing mother. The often difficult stubborn special 'child' became the rock her family could lean on when the need arose. Her mom who passed away a few days after this picture was taken, had been bedridden for many months and needed to be cared for and the only one at hand was our Shalini. The father is very old and in poor health and her brother and sister-in-law work to ensure that needs are met leaving behind two young children to be taken care of.
Shalini did everything needed from washing clothes, to caring to her mother's needs to looking after the kids. The once spoilt one was now the one to depend on. And she did it all with a smile.
When, a few days before the picnic, her teachers went to her home to request that she be allowed to join her friends, she was a very proud mom's little helper and had to tell them everything she did.  Needless to say her teachers well super appreciative.  Her father was kind enough to allow her to come and she spent quality time with her best friend Geetu. The smiles in the picture say it all.
We never knew things would change so soon as now with her mom gone, the possibility of her becoming the 'house help' forever looms large. Another deafening WHY!
That is the plight of many children with special needs after the demise of their parents, more so if they are highly functional like our darling S. No one really pays any heed to their wants and aspirations. It is to address this very need that we had wanted to have a residential home for our children with special needs to give them a safe haven for life.
We will have to tread with care in our 'mission' to get Shalu back. We will have to negotiate and will use every trick in the book to do so. Our aim is to have her come at least for a few hours every day so that she can laugh and dance to her heart's content.
Wish us luck!